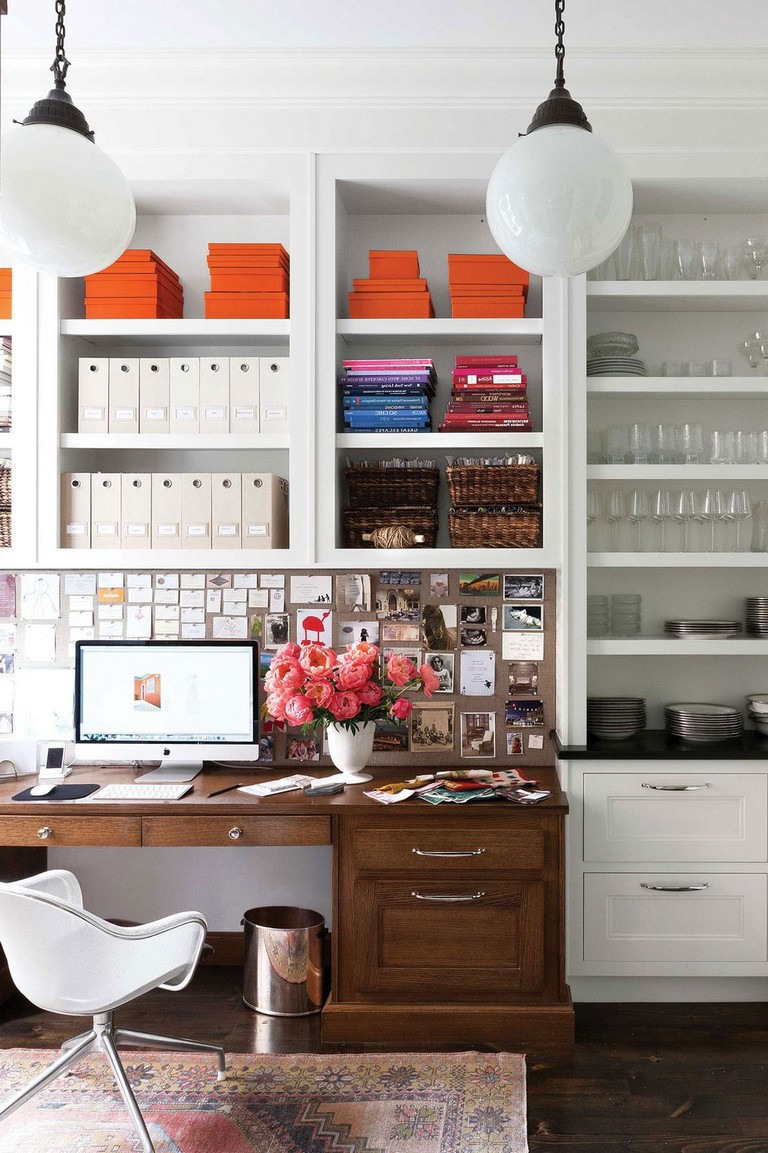 Do you manage to secure a room in the house for an office? If so, you are lucky because not many people can afford to do it. Now, you are left with the task to design your office at home. You can look for some home office ideas that will not only making your working space more functional but also stylish. It should be a nice and comfortable space for you to work on projects at home after all.
If you are into the classic design, you can emulate the design of study room commonly found in English manors. This type of study room is great if you have larger office size because you need to fit various bulky antique furniture items, such as: couch, bookshelves, and desk. Bold and deep colors with gold accent are popular color schemes to be applied in such room. You get to display your vast book collections in this room. It is a cozy space to work.
What if you only manage a small size room at the nook of your house? With some great home office ideas, you should not be worried about not being able to work comfortably on such enclosed space. The trick is choosing a room with a large window. To create the sense of openness, you can place your work desk right in front of the window. That will make your office feels more spacious. To make it feel more stylish, you can choose a statement piece in form of antique chair. It will be the focal point of your room.
In some cases, you can only fit your work desk within other room in the house. That should not be a problem. You can make it a great working space by applying some amazing home office ideas. The first thing is by using distinctive wallpaper for that particular spot in the room. It will immediately divide your office from other parts of the room. Since you only have small space to work with, you should install floating shelves to hold your items.
image source : pinterest.com