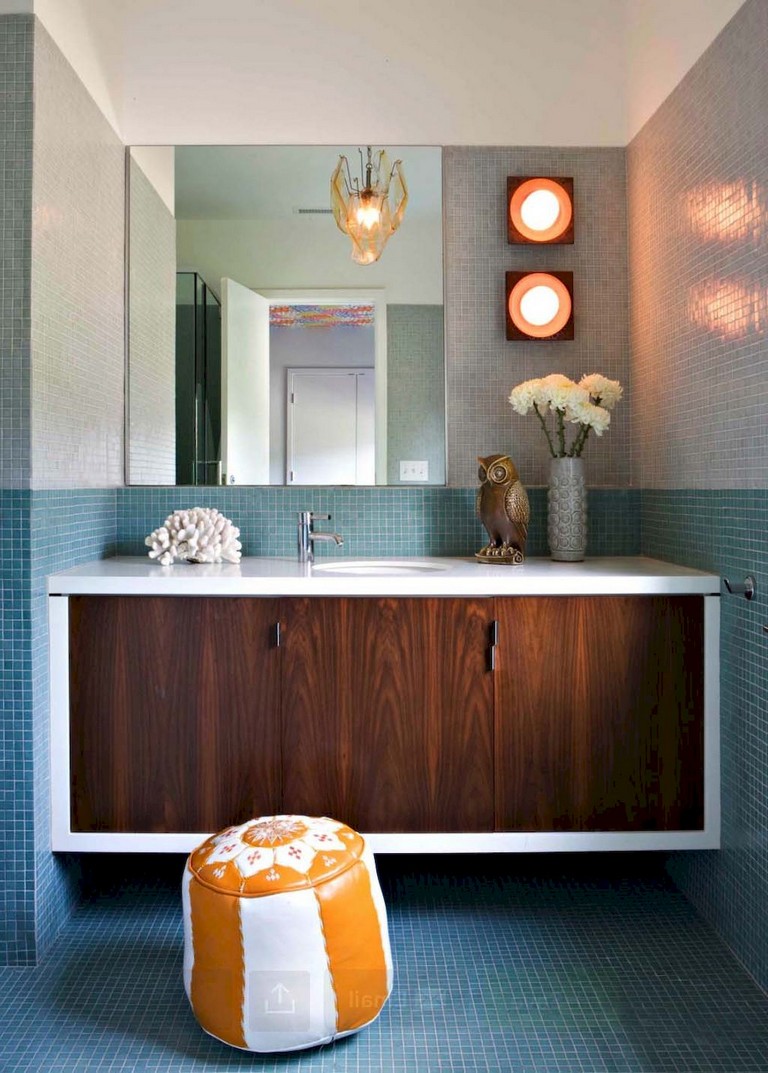 So, you have the plan to remodel your bathroom, but you are out of ideas. Maybe you want your bathroom to look unique, a seamless blend of old and modern style. Better yet, you want the bathroom design to be classy and timeless, as well as versatile enough to be combined with other styles.
The mid century modern style is the answer to your question. It has all of the elements required above and some. Easy to implement and maintain, the mid century modern bathroom should get on your design list. Here are some ideas that can be considered before applying the design for your bathroom:
Place Dark Wood Cabinets
It is probably the easiest thing to do; no remodeling the whole bathroom or removing what is already there. Just place the cabinets, and you are done for the day. These dark wooden cabinets mesh well with the white ceramics that surrounds the bathroom. Actually, that is the point of installing them in the first place: mid century bathroom style's signature is dark wood contrasting with white accents. In addition, adding them is a simple way to inject some retro vibes in the bathroom.
Introduce Brass Accent
Brass was popular in the 1960s, and now it is back with a vengeance. That means it is easy to apply some brass accent to your bathroom because it is easily accessible. You can go bold and use brass for your lighting pendant, or you can choose the more subtle route and use it for the faucets, handles, and light sconces.
Use Gray Color Scheme
Choosing a color scheme is as important as planning the bathroom decor. For mid century modern bathrooms, the most popular color palette to use is gray. The color is usually used for tiles and counters, giving your bathroom a vintage yet modern look.
image source : pinterest.com