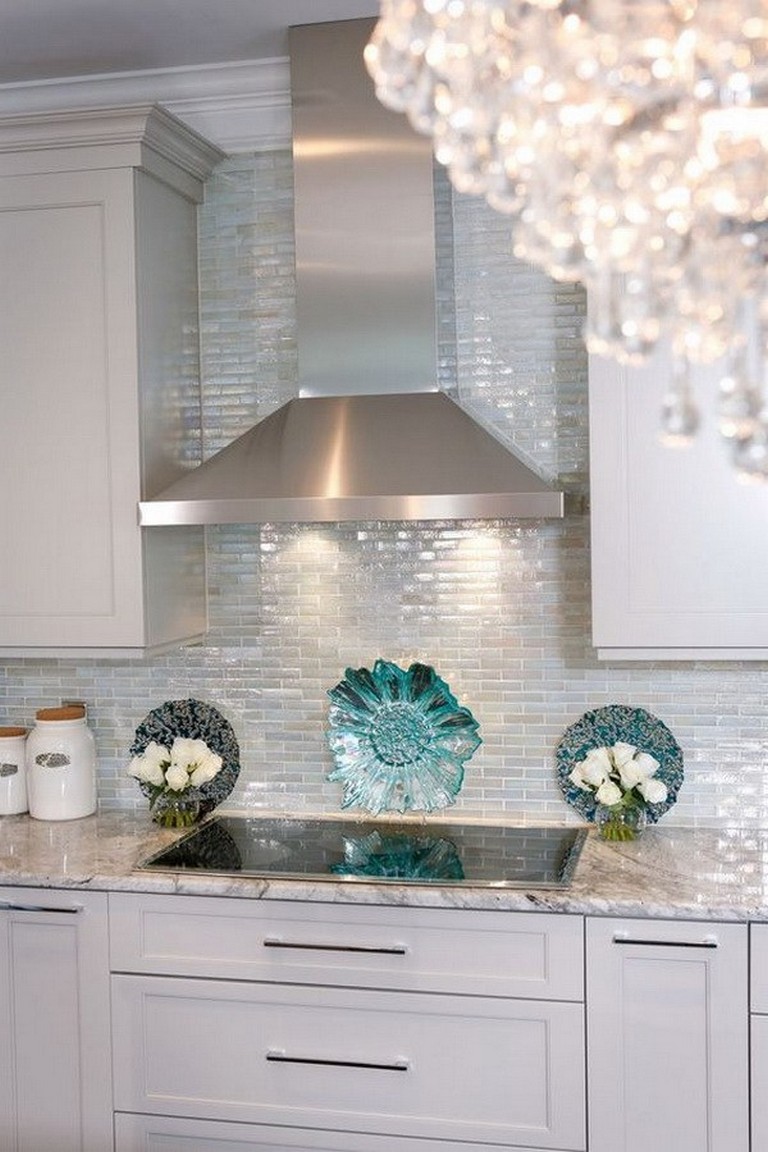 One of the most difficult choices when you design your kitchen is your choice of a backsplash. A backsplash produces a large impact on the kitchen layout. It is installed above a counter or sinks to help you in keeping your kitchen clean, practical, and to protect your kitchen from other daily harm. But it also provides an aesthetic backdrop for the overall look of your kitchen. Here are some kitchen backsplash ideas that you can try.
There are many types of tiles for your backsplashes, such as stone, glass, metal, and clay. If you want a minimal contemporary kitchen, you can use a stone slab. You can add large pieces of a stone slab that cover your backsplash. It's a good idea to make a strong statement where the cabinet is simple and the details are minimal.
You can use one large marble slab to make the backsplash as the kitchen focal point. While when you have a bold backsplash, open floating shelves are the right thing to do. It's a great way to bring attention to your kitchen.
If you want to get an attractive backsplash but you don't have a budget for that, you can follow some kitchen backsplash ideas on a budget. First, you can use the foil backsplash sticker or another instant backsplash such as tin ceiling tiles or linoleum floor tiles. You can use colorful linoleum floor tiles to create a custom mosaic backsplash.
Another kitchen backsplash ideas on a budget are to paint tiles on your backsplash. Paint your tiles with the semi-gloss color of your choice to create the illusion of light. It's a good idea to save your money!
Selecting a backsplash is more than just a picking tile that you love. You need to consider how strong it will look in your kitchen and whether it works with the other elements of your kitchen. You may follow these kitchen backsplash ideas to give you some inspirations.
image source : pinterest.com