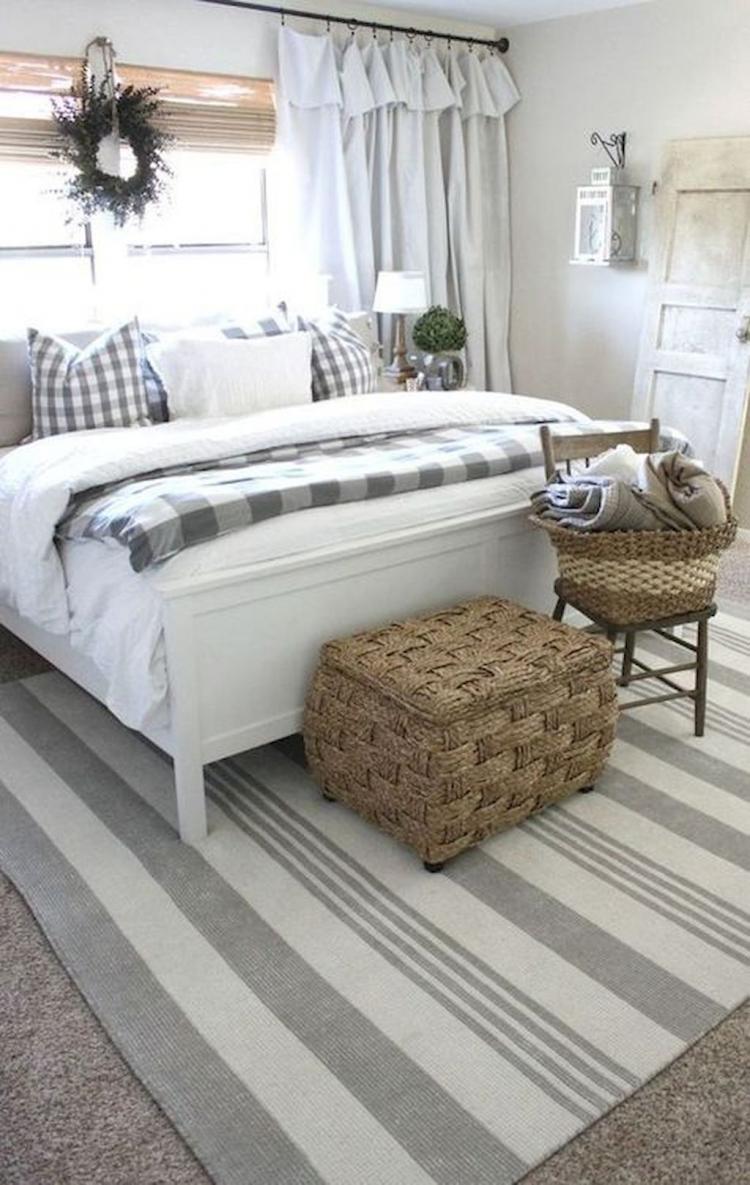 Are you looking for ideas to decorate your master bedroom? Maybe you have already looked at some bedroom decor ideas, but nothing feels right for you. Urban style bedrooms, modern style bedroom, or even classic, traditional style bedroom do not hold the appeal to you. However, there is a fine style that is often overlooked by many when it comes to decorating a master bedroom:
farmhouse style.
The farmhouse style, applicable in many rooms including a master bedroom, has several benefits. First, it is timeless and will not go out of date for years. Second, it provides warm, comforting, and certainly cozy vibe; something that a master bedroom is supposed to be. Third, it is fairly simple to pull it off, since farmhouse style is similar to rustic style. Here are some ideas to create a farmhouse master bedroom for yourself:
Mix Old and New Elements
Pulling off classic farmhouse style might be a little difficult, so mix up some old and new elements in this style. Use antique furniture, such as mirrors, a bed frame, and side table, along with old style decor like table lamps. Add some vintage knickknacks like straw hats and others to complete the look.
Add A Fireplace in the Bedroom
A fireplace is something that every farmhouse has. If you already have it, congratulations; you can search for other ways to decorate your room. If you do not have one, you can install a fireplace, or a faux fireplace which requires neither wood nor chimney.
Use Shiplap Walls
Shiplap walls are the signature of a farmhouse. It adds a warm ambiance that comes with the wood it is made of. You can paint it white or use other soft shades like pale tosca and blue. If your walls are not made of wood, you can use wallpapers which look like the real thing.
image source : pinterest.com