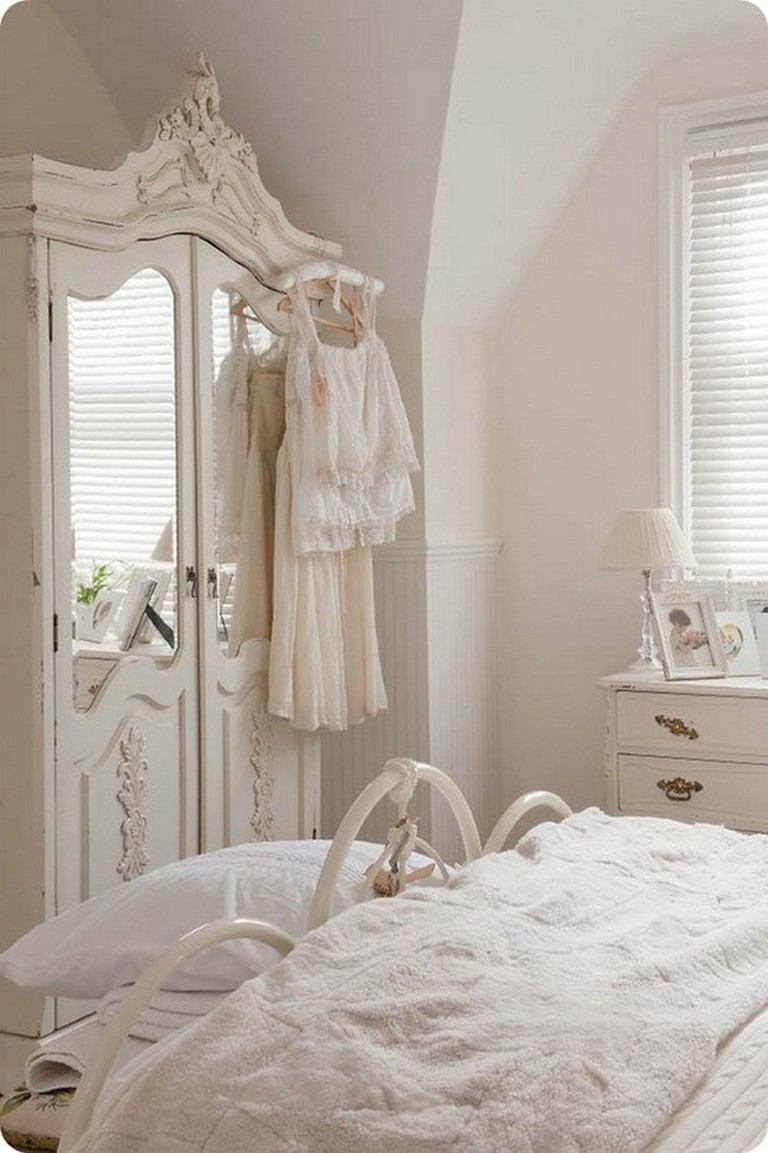 Do you want to style your bedroom in interesting way, but at the same time do not want to go overboard? It is an issue that many people face these days. If you do attempt to style your bedroom, it will look horrendous easily, or worse boring. However, you are also prone to go over the top with the styling. To tackle this problem, you can introduce shabby chic touches to the design of bedroom. It is not hard to achieve the style's special look.
The first tip to realize this style is to combine various shades of white into one bedroom. Although some uninformed people will think that white is just white, there are so many different varieties that fall into white category. Use the variations within one bedroom. Truthfully, your color option is not limited to white. You can try pink and even brown as long as they are in pastel tones. Shabby chic touches will look palpable in soft and washed out color scheme.
In order to achieve the look you should be bold with the textural elements of your interior design too. It is possible to evoke textural differences using varied materials and patterns. As an example, you can place faux fur rug beside your bed. Even if your bed and rug are in similar color tone, they will look contrasting because the rug will have more grit while fabric bedding of your bed will have different vibe. You can apply such concept in other furniture pieces as well, such as placing white digital clock over white colored teak nightstand.
Another material that you will find in most shabby chic touches would be the lace or lattice. With proper placement, you will transform your ordinary room to something that looks special and grand but still a little subdued. You can use the material for your curtains or nightstand cover.
image source : pinterest.com