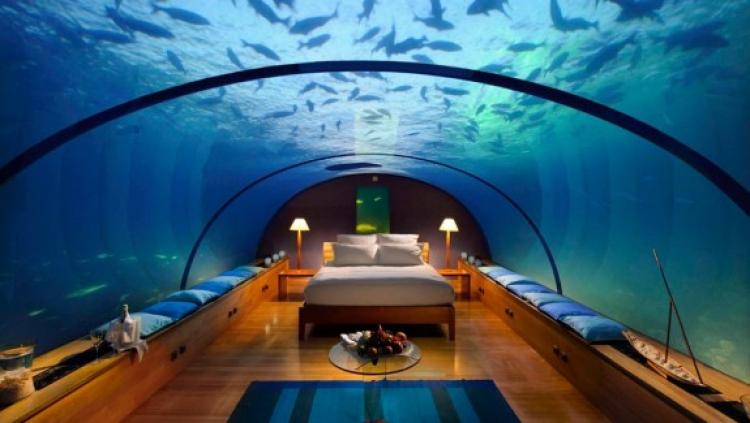 The use of gold accents is not so often done in a room in a private home. This is because most people think that using gold as a part of the room will create an excessive impression because gold has a very strong impression that it is feared to be unsuitable for use.
And if you can combine it with other interior elements in the room, it is not impossible to create an elegant and luxurious impression simultaneously in the room. For this reason, the use of gold accents colors is more often found in a hotel to show the impression of elegance and luxury than in someone's home, because it is very rarely found.
Indeed the use of this gold accents color is quite difficult to apply. If you can not adjust it and do it with the origin, it is not impossible to cause a tacky impression. The use of this color should only be for increasing attraction. It is not recommended if this color becomes the dominant color in the area.
If you want to use this color, then you need to follow the concept of art decor. This concept is contrary to the minimalist concept. This concept emphasizes more on accent games and other colors, such as gold and other metallic colors. You can find similar ideas through forums or the internet. There you can find so many ideas and references that you can make a guide to be able to apply the concept to create the right combination of gold.
Also, the use of gold accents is more suitable to be combined with furniture that has velvet material. Velvet made from a type of woven tafting fabric with a very smooth and flat texture, making it sparkling and soft so it is very suitable paired with this golden color.
image source : pinterest.com