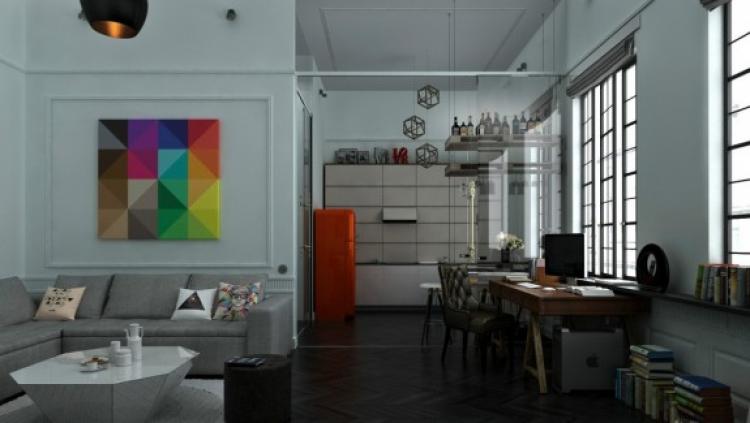 Warm industrial style might be the ideal interior design to apply for your house if you find open, large, and lofted space with raw and rug materials attractive. The style incorporates a lot of industrial design elements, such as concrete and metals, and combines them with warm and soft natural tone. It is created with the purpose of accomplish inviting, comfortable, but still modern looks through interesting use of patterns. It comes as a proof that the cool and contemporary industrial trend can turns out cozy and homey as well.
There are plenty of ways you can soften the look of industrial style, as explained on the various ideas in this page. Greenery is guaranteed decoration piece that could make the room feel cozier, and would be perfect to place in geometric or square planters on top of floating shelve. They give a pop colors in middle of muted and neutral colors.
The use of soft texture could also help to achieve this warm industrial style. For example, putting the soft rug or pillow adds aesthetic aspect and increases the comfort feelings inside the room. Integrating sheer drapes in white or beige color is an ideal addition too. Various decoration pieces such as gallery wall with pictures or artwork, mirror, and unique furnishing help a lot to establish a well-planned space.
If you're already intrigued enough and want to give the warm industrial style a try, the ideas below are definitely worth to check. It can match to different rooms such as dining room, living room, office, or bathroom. Make your guests feel welcomed by the homely vibes that your space offers. The most important thing to keep in mind is to find right balance between the soft natural and industrial looks, so you don't lose the touches of both or putting too much of either of them.
image source : pinterest.com