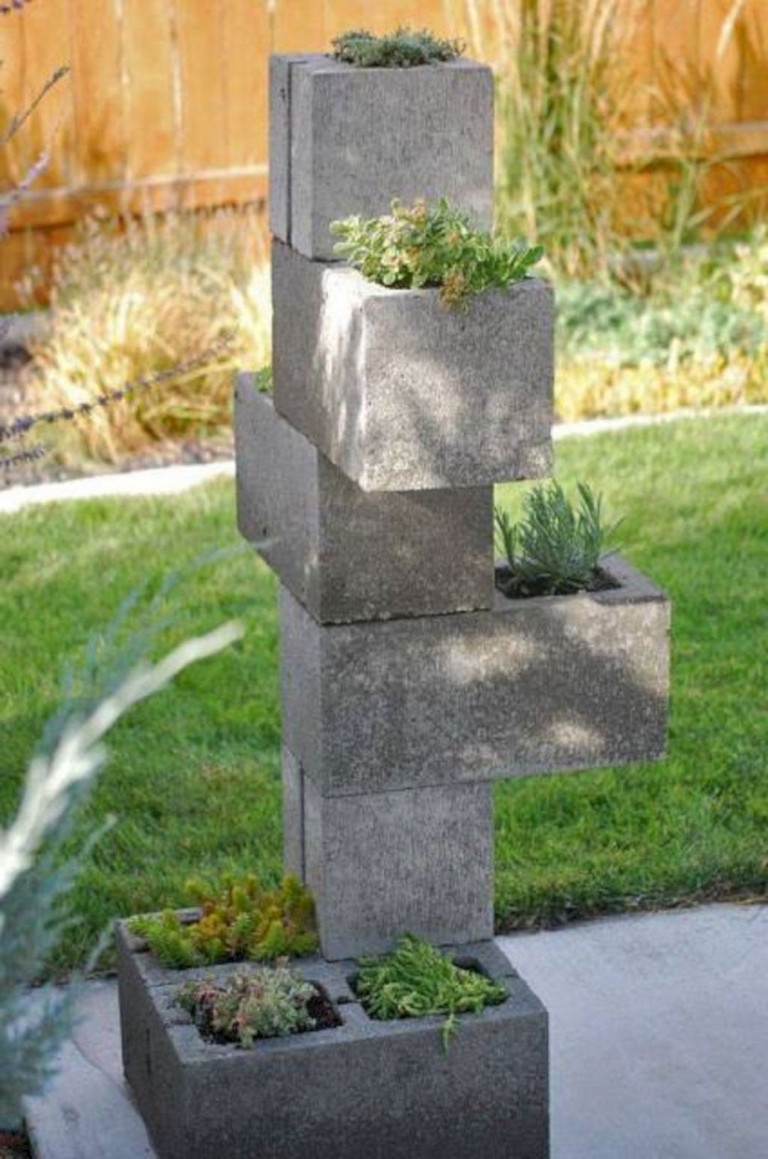 Use these cinder blocks' ideas to inspire you to beautify and make your home yard decorated well in affordable ways. Cinder blocks come with varies designs and structures that allow you to be creative when build decoration, furnishing decor or planter.
Cinder blocks planter goes along with small plants and flowers. Just put and arranged the cinder blocks and plant cactus or mousse plants inside. Add colorful paint to the cinder to add splash color. Black cinder blocks that attached to the wall right to the front door side make great welcome decor for your guests.
For the outdoor planter, you can make a big planter from cinder blocks. Add ceramic tile decorative patterns to add motifs to the planter. It will be a focal point in the outdoor yard. This will be perfect for a Mediterranean garden or patio.
Build a garden bed from cinder blocks and get a unique look by emerging blocks from the garden cinder blocks bed. Make the emerging blocks alternately so it looks nice. It also works to create a unique path in the yard.
Not only for the planter but cinder blocks also able to use as a DIY fire pit for yard patio. Cinder blocks are also affordable to create your DIY yard chair and table. Get wood beams with the same thickness with blocks hole. Insert to the cinder blocks on two separate blocks. Add mattress in the wood beam.
You also can use cinder blocks ideas as decorative yard hedge. After decking the porch, add cinder blocks and arrange in distance with the desired height as you want. Insert wood beams into cinder blocks hole. Add plants in the top hedge blocks and other decorative items in the blocks.
Need decorative design for the yard? Arrange the cinder blocks in corner of porch or yard. In the cinder blocks, holes put candles or lights. You also can add a statue such as an elf or fairy to the cinder blocks ideas.
image source : pinterest.com